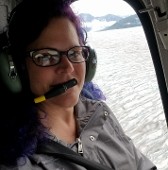 Dr. Natalie Errante, PMHNP, DNP
Ultra Violet Mental Health is owned and operated by Dr. Natalie Errante. Dr. Errante is Board Certified as a Family, Pediatric and Adult Psychiatric Nurse Practitioner. She graduated with her MSN from the State University of New York at Stony Brook and has 30 years experience in nursing and 19 years as a Psychiatric Nurse Practitioner. She earned her doctorate in 2022 at East Carolina University.
Dr. Errante is very active in the North Carolina Nurses Association and is the Founder of the Centralina APRN organization. She was Vice President of the NCNA Advanced Practice Nurse Psychiatric Council in 2007-09. She is often a Speaker, presenter, and panelist at nursing/medical conferences. She is also an active Member of the American Psychiatric Nurses Association and Sigma Theta Tau International Honor Society of Nursing.
Dr. Errante has received an Honorary Certificate from UNC- Chapel Hill for her work as a supervisor and preceptor for new therapists as well as for NPs working a residency or clinicals.
Dr. Errante has performed clinical research related to a subtype of anti-inflammatory medications and their ability to alleviate OCD symptoms. She participated in the DSM5 field trials.
Dr. Errante is certified in Medical Aesthetics from The National Laser Institute , Scottsdale, Arizona. She has experience in medically assisted weight managment and has been a member of the Bariatric Association.


Dr. Errante is presently certified in adminstration of Spravato for treatment resistant depression.
---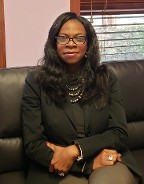 Brenda B. Cupp, FNP
Brenda has worked in multiple medical fields since graduating from Winston-Salem State University in 2005 with a Master of Science in Nursing and obtaining her Family Nurse Practitioner Board Certification.
Most recently, Brenda has worked in Behavioral Health and Psychiatric Medicine as well as Substance Abuse, with prior experience in Family Medicine and Pain. Brenda is licensed for Suboxone Addiction Treatment.
Born and raised in Charlotte, NC. She enjoys spending time with her family, setting new goals, and making a difference in others' lives. Quite naturally, she is a Carolina Panthers fan!
---
Sammi Ervin, LCSW
Sammi has been a social worker for 18 years. She received her undergraduate degrees in psychology and sociology from Catawba College and her master in social work from joint master program with N.C. A&T and U.N.C. Greensboro. She uses predominantly cognitive behavioral and solution focused therapies and has experience working with schizophrenia, bipolar disorder, depression, anxiety, panic disorder and trauma.
---
Tori Sweeting, LCSW
---
Kathy Shelton-Riek, LCSW
37 years clinical experience as a psychotherapist. Degrees earned include a Masers in Counseling Psychology, Educational Specialist Degree in Counseling Psychology (a degree above a masters and one degree below a doctorate) from Louisiana Tech University; Master's in Clinical Social Work (health/mental health) from Grambling State University; doctoral courses taken in clinical social work and counseling psychology from University of Tennessee and Southern California University for Professional Studies. Nine-year veteran of the United States Air Force; Licensed Clinical Social Worker (LCSW); Certified in Parent Child Interactional Therapy UNC-Duke Consortium, member of the National Association of Social Workers, Diplomate in Hypnosis, Diplomate in American Psychotherapy Association, Board Certified Expert in Forensic Trauma, member of the American Academy of Experts in Traumatic Stress (AAETS). Taught college level classes as an Associate and Adjunct Professor in Social Work, Psychology and Sociology.
Provides individual, family, and couples treatment. Specializes in helping children (age 2 years of age and older), adolescents, adults, and geriatrics to understand their mental health conditions as well as moods, thoughts and behaviors. Throughout treatment, clients will learn healthy habits to take control of their lives as well as coping skills to deal with challenges and problematic situations. These include Mood Disorders (Bi-Polar, Anxiety and Depression), Post-Traumatic Stress Disorder, Obsessive Compulsive Disorder, behavior problems in children and teens, changes within the family, communication problems, death of a loved one, divorce, separation or marital problems, parent-child conflicts, sibling issues, stressful events or major life transitions, and trauma.
Myriad of therapies in which trained: Cognitive Behavior (CBT), Acceptance Commitment (ACT), Mindfulness, Behavior (BT,) Interpersonal, Dialectical Behavior (DBT), Psychodynamic, Transgenerational, Psychoeducational, Hypnotherapy Choice Therapy Parent Child Interactional Therapy (PCIT), Family Therapy, Structural Therapy, Functional Family Therapy, Narrative, and Relationship Counseling.
---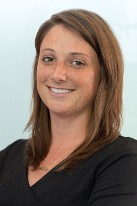 Nicole Emerson, LCMHCA
Nicole is a Licensed Professional Counselor Associate who enjoys working with adults, adolescents, and families with mental health and relational issues. Her therapeutic approach includes Cognitive-Behavioral Therapy and Person-Centered Therapy. She is also trained in Level II EMDR. She enjoys working with clients on dealing with stress, overcoming phobias, managing anxiety and depression, reprocessing trauma, maximizing wellness, adjustment disorders, and personality disorders. Nicole uses a traditional talk-therapy format and emphasizes the importance of a safe, trusting, non-judgmental therapeutic relationship.
---
Theresa Aquino-Kessler
Theresa has been in healthcare for 20 years working in the hospital/clinic settings as Director of Patient Access/Revenue Cycle. Born and raised in Kansas City, Kansas, I enjoyed spending time with my son and his wife. I love to read, a big IMSA racing fan and of the Kansas City Chiefs.
---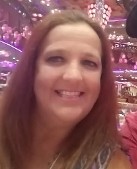 Lisa Poplin, Patient Intake Specialist
Lisa has worked as a patient intake specialist for 15 years in mental health. I have been married for 32 years and I have a grandchild who is now 2yrs old. I enjoy camping, traveling, and reading and of course my grandbaby. I am from Salisbury NC and am a big tar heel fan.